2ND EUROPEAN GAMES "ARCHERY"
Buy ticket on 2ND EUROPEAN GAMES "ARCHERY"
Important! For a visa-free transit visit to the Russian Federation from June 10 to July 10, you need to fill out a special form with the provision of additional personal data with reference to your purchased ticket.
To fill in the data, please follow the link.
General admission (GA)- a first-come first-seat basis ticket
Session Competittion Schedule:
09.00 – 11.00
Men's Compound Individual
Quarter Finals, Semi-Finals
11.10 – 15.10
Men's Recurve Individual
1/8 Eliminations, Quarter Finals, Semi-Finals
Gold Medal Match, Bronze Medal Match
15.20 – 16.00
Men's Compound Individual
Gold Medal Match, Bronze Medal Match
16.00 – 16.20
Medal Ceremony
Archery is an Olympic sport of shooting at a target with a bow and arrows.
Bow is one of the earliest weapons invented by humankind. Archery first appeared at the Olympic Games in 1900, and various disciplines were introduced in 1904, 1908, and 1920. The sport then had a 52-year hiatus from the Olympics due to the lack of general rules. It was re-introduced to the programme in 1972.
There are two types of bows: recurve (Olympic) bow and compound bow. Both will be represented at the 2nd European Games MINSK 2019.
Competitions will take place at the Olympic Sports Complex. The Olympic Sports Complex was opened in 1998 and now is used both as a professional training site for Belarusian athletes and as a public sports and recreational facility. The Olympic Sports Complex will also host competitions in Beach Soccer at the new stadium that was constructed specially for the Games in 2018.
8 sets of medals will be contested by 128 athletes for seven competition days.
Fast facts:
Belarusian women recurve team won Silver medal at the I European Games in Baku, and Belarusian athlete Anton Prilepov won Bronze medal in recurve men individual.
Archery was the first Olympic sport to include events for women. Eliza Pollock, aged 63, was the winner at the first Olympic archery events in 1904.
The average speed of an arrow is 240 km/h.
The farthest recurve shot is 543 metres. The record was set by Mike Willrich in 1995.
Matt Stutzman is an American Paralympian who won a silver medal for the US national team at the 2012 Paralympics. Born without arms, he had to learn to do everything one might normally do with one's arms, but with his feet. He holds the world record in archery for the longest accurate shot among paraarchers (210m).
Video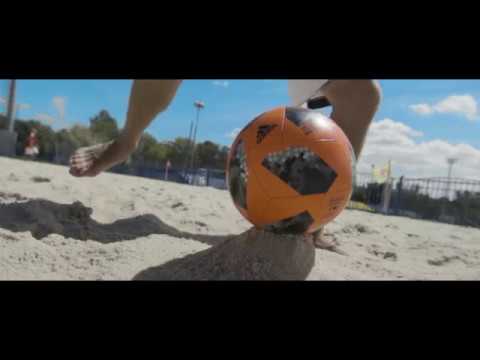 Upcoming events