2nd European Games "Beach Soccer"
Buy ticket on 2nd European Games "Beach Soccer"
Session Competition Schedule*:
18.00 – 20.45
Men
18.00 Ukraine – Italy (Group В)
19.30 Romania – Belarus (Group А)
Beach Soccer is a variant of association football played on a beach or some form of sand.
The game emphasises the skill and agility of players. The irregularity of the soft-sand playing surface leads to a greater degree of improvisation and abundance of exquisite kicks (such as scissors kick, or overhead kick). The compact field (28m x 37m) allows players to score from anywhere on the sand, even from their own goal posts.
One set of medals will be contested in Beach Soccer by eight national teams (96 athletes).
Competitions will take place at the Olympic Sports Complex. The Olympic Sports Complex was constructed in 1998, and the new beach soccer stadium was opened in 2018. The Olympic Sports Complex will also host Archery events.
Fast facts:
There is an average of sixty attempts at goal in a single game;

Around eleven goals are scored in total during an average game;

A goal is scored every 3-4 minutes on average.

Many famous football players played beach soccer: Brazilian strikers Romário (2005 World Cup, bronze) and Zico (1995, 1996 World Champion), flamboyant Frenchman Eric Cantona (2005 World Champion as player-manager), former goalkeeper of the Russian national team and FC Spartak Moscow Aleksandr Filimonov (2001 World Champion).
Video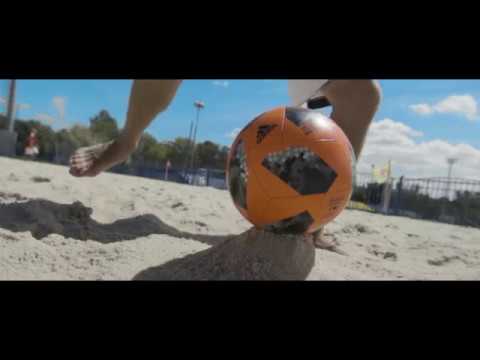 Upcoming events