2nd European Games "Table Tennis"
Buy ticket on 2nd European Games "Table Tennis"
General admission (GA)- a first-come first-seat basis ticket

Session Competition Schedule:
10.00 - 12.00 Mixed Doubles - Round 1
13.00 - 21.00 Men's Singles - Round 3
13.00 - 21.00 Women's Singles - Round 3
Table tennis is a sport in which two or four players hit a lightweight ball back and forth across a table using small bats. A point is scored when a player fails to return the ball within the rules.
Five sets of medals will be contested by 128 table tennis players.
Competitions will be held at the Tennis Olympic Centre. The main indoor facility of the Tennis Olympic Centre has four tennis courts with artificial hard turf, spectator stands that can accommodate 400 people and a training hall with a free kick wall. At Games time the capacity of stands will be increased, and tennis courts will be re-equipped for table tennis events.
Vladimir Samsonov is the world-class table tennis legend. Samsonov is a multiple winner of the European Championships, three-time World Cup winner, holder of 27 ITTF World Tour titles and 1997 ITTF World Tour Grand Final runner-up, nine-time European Champion League winner. Samsonov also competed at six Olympic Games (1996, 2000, 2004, 2008, 2012, 2016). In 1998 he topped the world men's single ranking list. Despite his age (Samsonov is 42), he wants to compete at the 2nd European Games MINSK 2019.
Samsonov owns several world records in table tennis: he is the only table tennis player in the world to win ITTF World Tour stages on all five continents — Italian Open 1996, Japan Open 1999, Brazil Open 2004, Morocco Open 2009 and Australian Open 2017; he also holds the record for the number of ITTF World Tour men's single titles.
Fast facts:
Experts say that table tennis is among the 10 most popular sports and attracts a total of about 850 million players around the world.
At 2008 Beijing Olympics Chinese table tennis players won all medals in men's and women's singles as well as men's and women's team events. After that the Olympic rules were changed and since 2012 no more than two men and two women representing the same country can compete in singles.
Video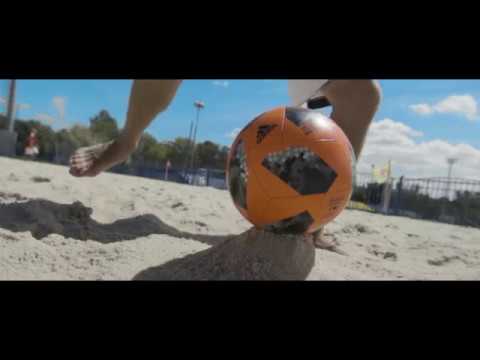 Upcoming events